Product Details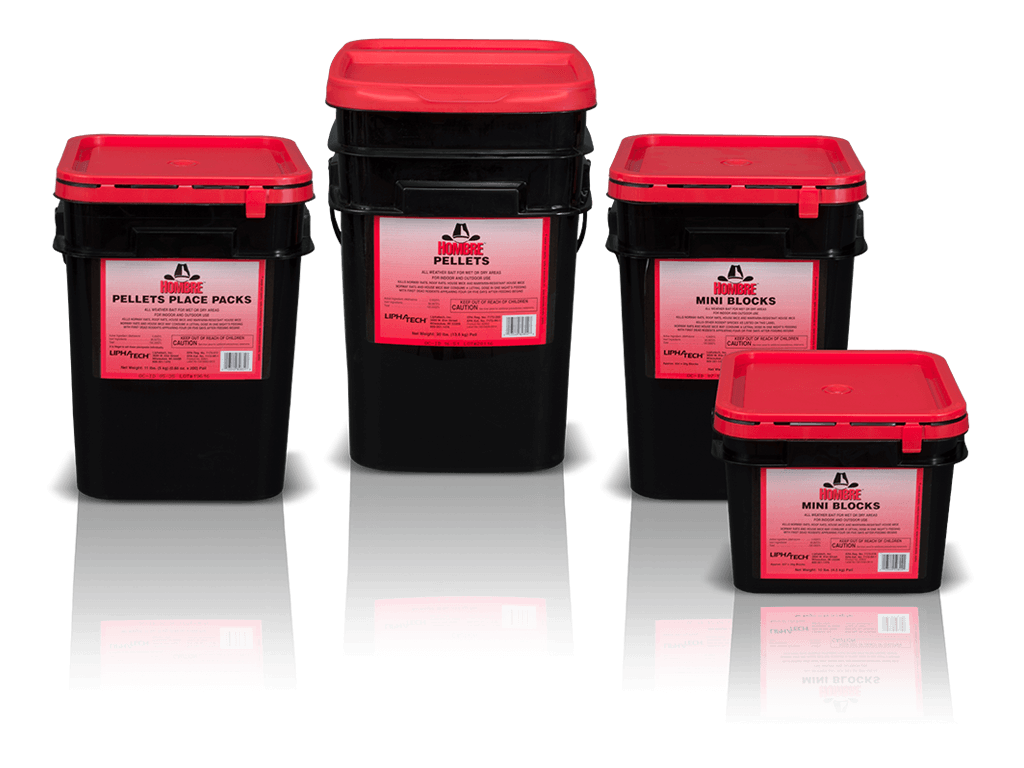 Hombre is a unique, single-feed anticoagulant rodenticide specially formulated to be highly palatable to rats and mice. Difethialone is formulated at 25 PPM. A low level of active ingredient makes Hombre extremely palatable – almost non-detectable by rodents.
Whole grains combined with less wax and dye contribute to the great taste.
Extremely effective for roof rat control.
Flexible formulations to meet various baiting needs – mini blocks, paraffin blocks, paraffinized pellets, bulk and place packs.
Contains Difethialone, which was invented and patented by Liphatech.
Vitamin K1 Antidote
Available in 10 lbs. and 20 lbs.