Product Details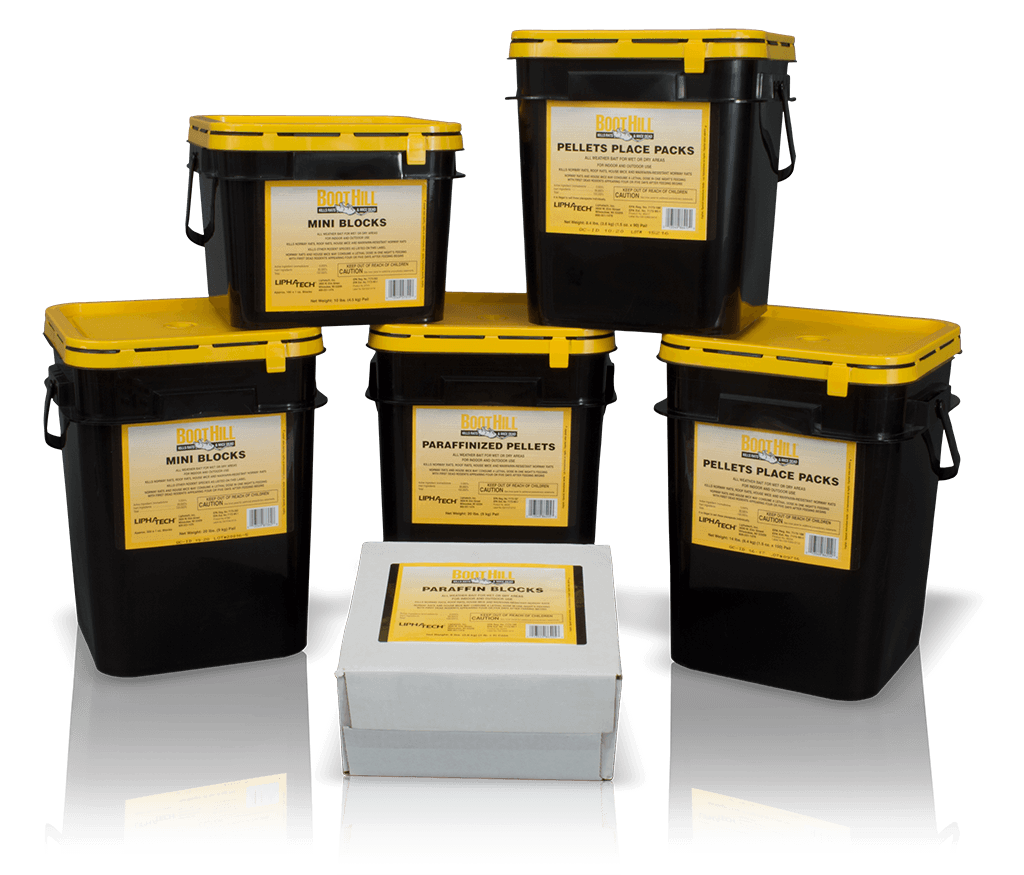 BootHill is a single-feed, second-generation anticoagulant. It contains Bromadiolone rat poison, an active ingredient which was invented and patented by Liphatech. BootHill offers high palatability with maximum label flexibility.
Single-feed rodenticide, available in a paraffinized pellet formulation, approved for burrow baiting.
Works well where moisture is a concern.
Paraffinized pellets come packaged in bulk or convenient place packs.
All formulations can be placed indoors and outdoors in a bait station: mini blocks, paraffinized bars or pellets – for maximum baiting flexibility.
Paraffinized one-pound bars can be easily separated into eight, 2-ounce pieces.
Bulk pellets are labeled for baiting Norway rat burrows – the most effective way to eliminate infestations.
Available in 10 lb. and 20 lb.